Innersejuk 3.0 Black Series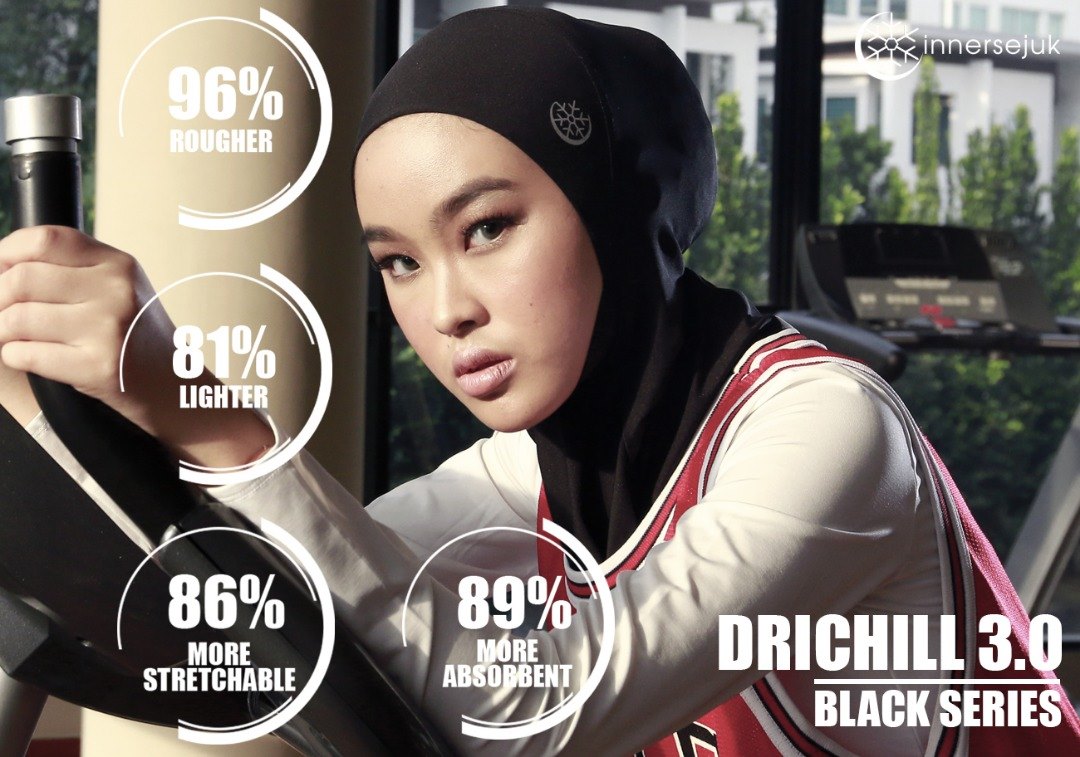 DRICHILL 3.0 BLACK SERIES is inspired by the concept of Black Tourmaline Crystal whereby it is considered by many to be the most powerful, strong stone. It perfectly portrays the characteristics of women; Powerful, Confident, and Fearless. We believe that every woman has a power within them to choose what they want in life because their passion burned brighter than their fears. Therefore, we proudly dedicated our 3.0 series to represent them.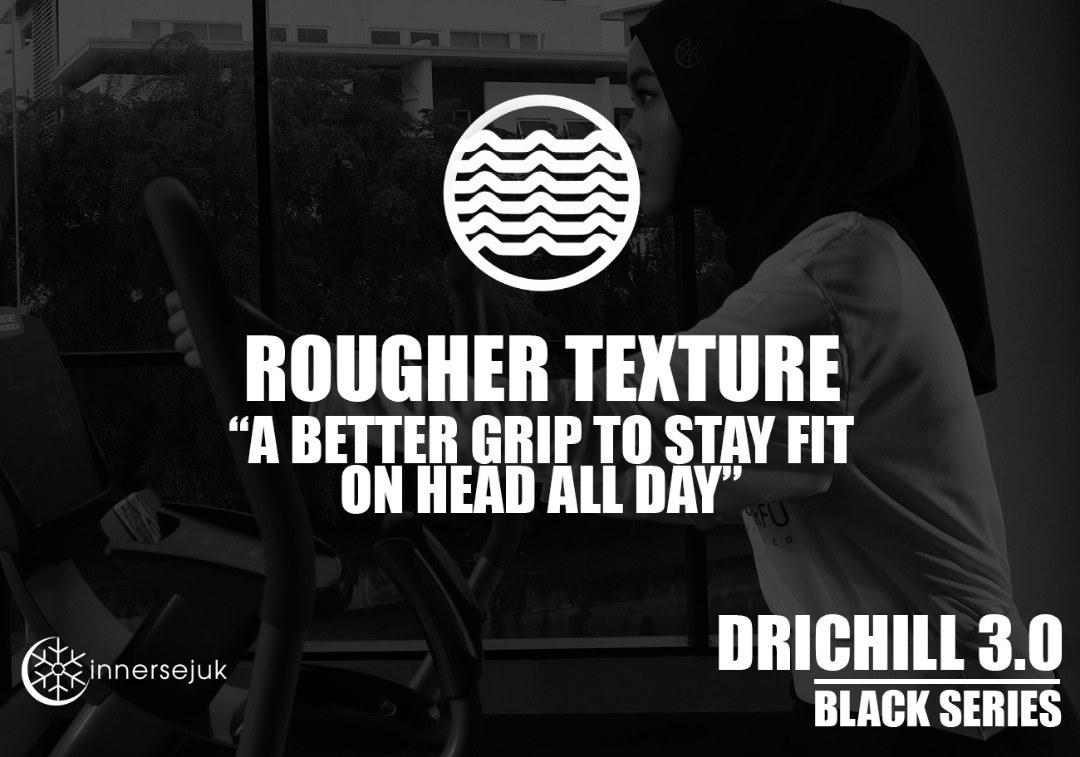 Drichill 3.0 material offers a greater texture that is rougher and has a better grip to stay fit on the head all day. We make sure to provide a non-slip material to keep you neat and tidy. The material also tends to be more absorbent and fast dry. Another quality that Drichill 3.0 has to offer is that it can be super stretchy to fit any size so that your hair is breathable. This version also has an improved lightweight feature than before to take advantage of the body's natural cooling mechanism for maximum comfort.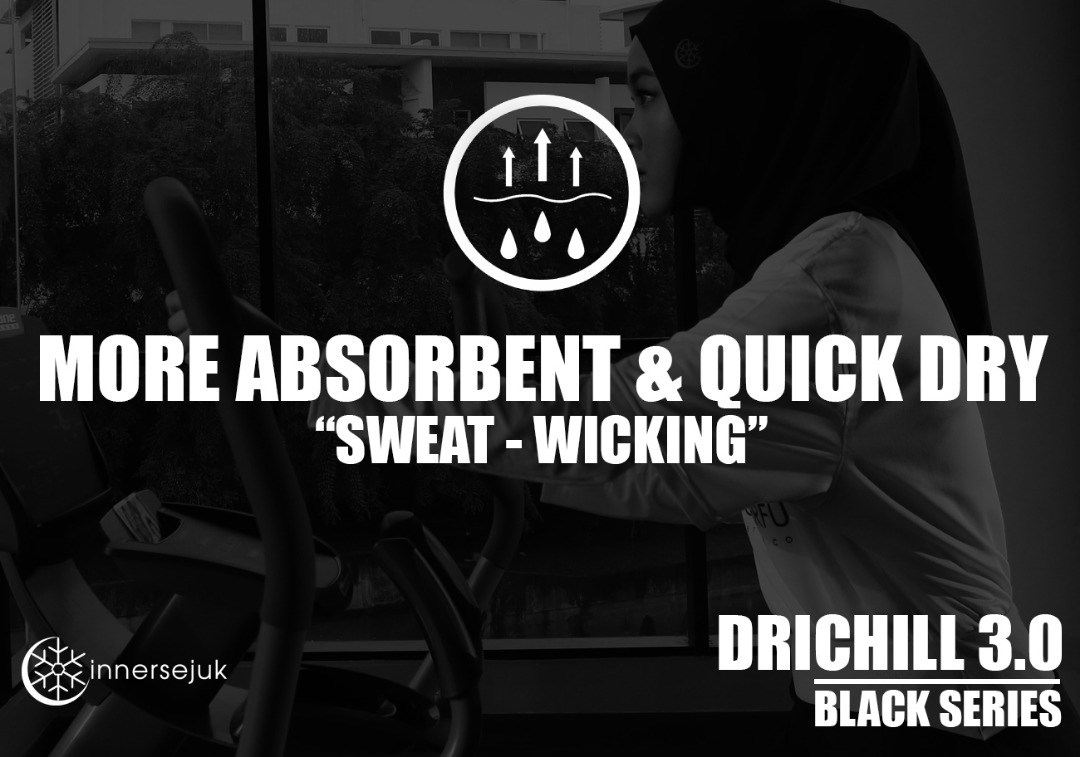 The 3.0 series has been evolved in its technical innovation and material advancement. The process of the material development has been done through relentless attention to detail in ensuring that every design solution is intrinsically linked to its technical and aesthetic ambitions. From the selection of yarns to such a complicated chemical process, the upgraded version of our material has been brought to final form through a steadfast commitment in research and experimentation. We want to make something great, of such superior quality that you know it is going to stand the test of time.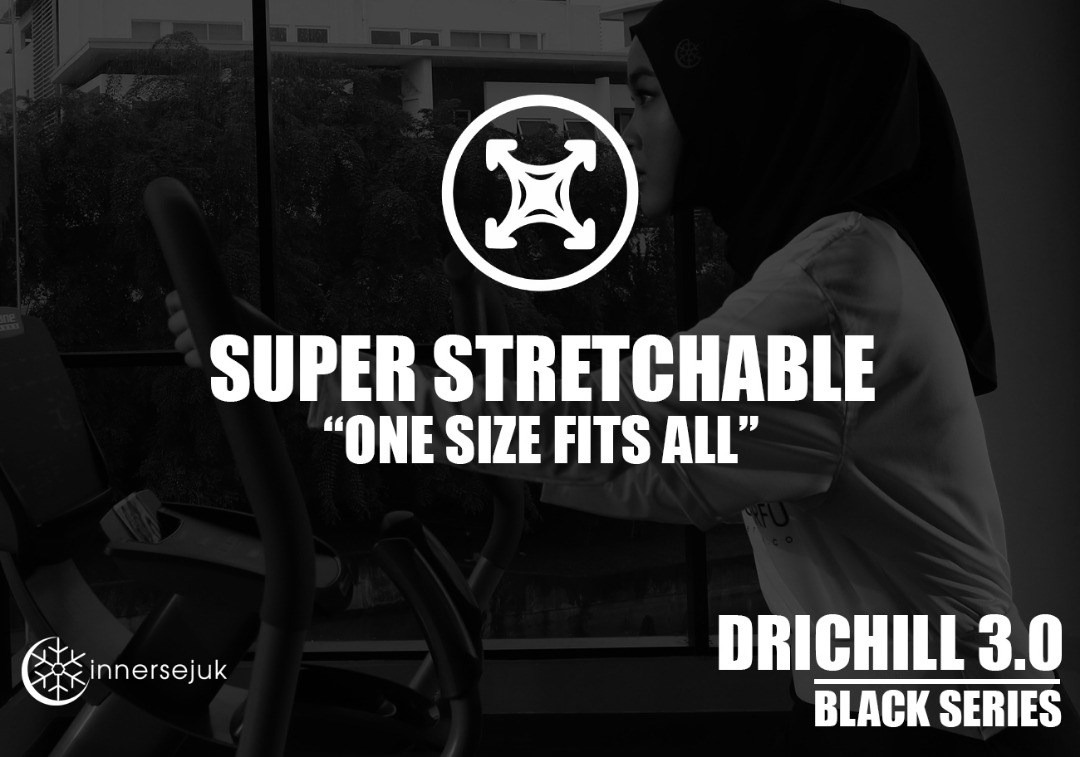 The truth is when you think of high-performance sportswear, you don't normally think of beautiful design, and when you think of a great design, most likely you aren't visualizing super functional pieces. INNERSEJUK 3.0 checks both of those boxes. We are a brand devoted to the finest in performance as well as the urban aesthetic of Muslimah Sports and Activewear.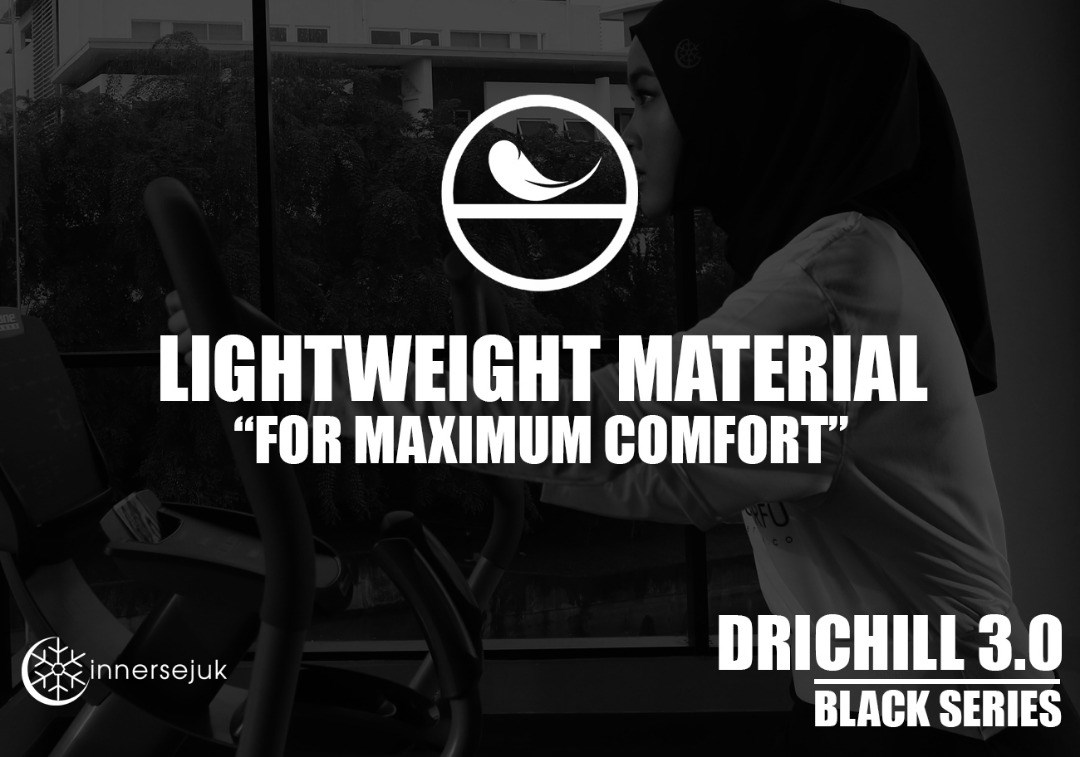 ---