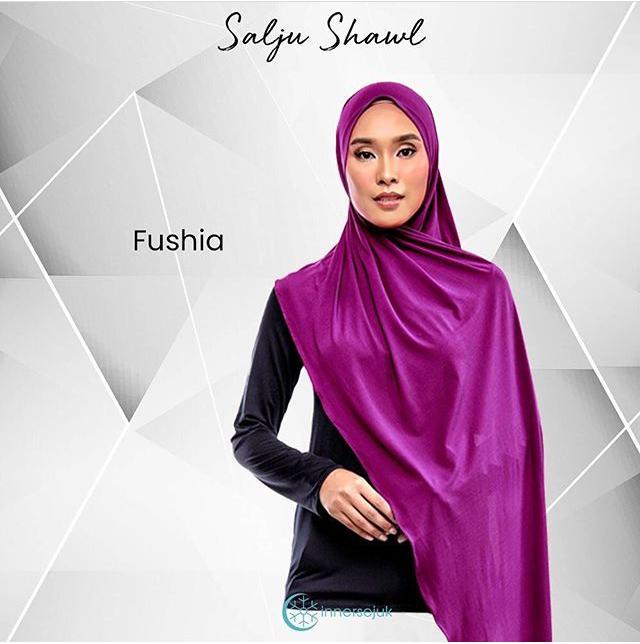 Salju Shawl Fushia Inner Sejuk Underscarves (Tudung)
AIRAZ® Innersejuk Precious™ is a series of luxurious lifestyle inner neck, designed by the latest 3D Computer Aided Design (CAD) technology. We always make sure that our product meets the requirement of a petite innerwear dedicatedly for you, where it follows the shape of your head. This is what makes our product is better if compared to the others which were designed by the flat and 2D pole sketching technology.
In order to deliver the best innerwear, we put all of our efforts and creativity to produce AIRAZ® Innersejuk Precious™. As for the product enhancement, which differ us with the ordinary inner neck, we ensure that our Innersejuk Precious™ is user friendly, comfortable, and made by non-choking flexible material.
Made using the highest quality material, AIRAZ® Dri-CHILL™, Innersejuk Precious™ has the ability to absorb sweat efficiently and to dry quicker compared to the ordinary cotton. Dri-CHILL™ fabric keep moisture away from your skin, helping you stay dry, cool and moving freely without hindrance.
Dri-CHILL™ is a fabric you will not resist. It is a stretchable, resilient and durable fiber. AIRAZ® Innersejuk Precious™ has been technically tested for two years and the persistence of features is proven. 80% of the features are everlasting, even if it has been washed and dried many times (under tested condition).